The Dominican Hospital Foundation holds an annual private reception at the Shadowbrook Restaurant to recognize and thank members of the Bob Swenson Legacy Society for their support. Venue and refreshments are graciously hosted by Ted Burke, our past president 2015-17.
The Legacy Society honors benefactors who have included Dominican Hospital in their estate plan - leaving a lasting legacy in our community. Dr. Nanette Mickiewicz, Dominican Hospital President, provides highlights reflecting recent advancements at the hospital and Beverly Grova, VP of Philanthropy, provides an update on recent Foundation accomplishments.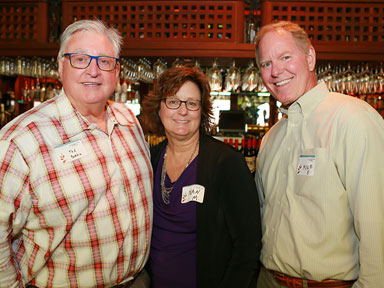 Ted Burke, past president 2015-17 and Bob Swenson Legacy Society member, with members Dr. Michael Ellison and Dr. Nanette Mickiewicz, hospital president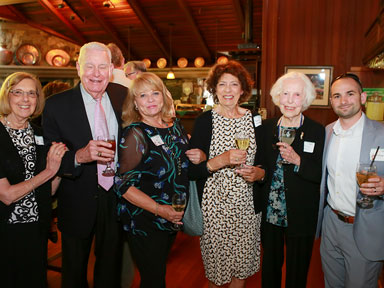 Joan Shapiro, Chuck Cowden, Gail Carhart-Scofield, Josie Cowden, Mary Solari, supporter of Dominican Hospital's cancer program in naming the
Mary and Richard Solari Cancer Center
, Anthony Pagliaro, manager of philanthropy operations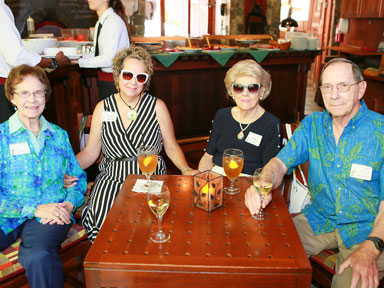 Della McKenzie, Elizabeth Rafietari, Maureen Benito supporter of the Healing Courtyards Initiative in naming the
Norman and Maureen Benito Surgery Courtyard
, and Dr. Keith McKenzie enjoying the refreshments at Shadowbrook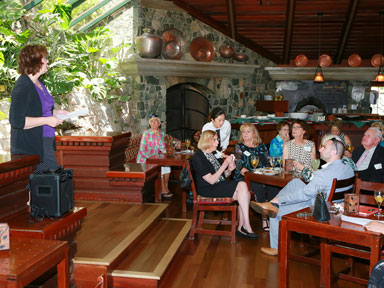 Dr. Nanette Mickiewicz, Dominican Hospital president, provides a hospital update to Legacy Society members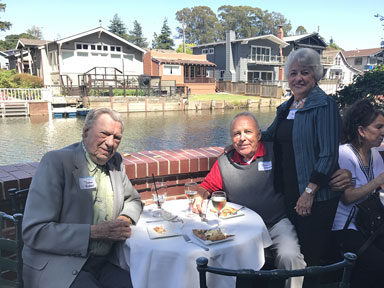 John Fisher with Dr. Bruce and Jean Dunn. John Fisher, said he became involved with the hospital at the urging of his late wife Mary who was a hospital volunteer. "We wanted to give something to the community," said Fisher, also a former Foundation Board Member. "That's why I decided to make a legacy gift to the Dominican Hospital Foundation through a bequest in my will." Read more about John
here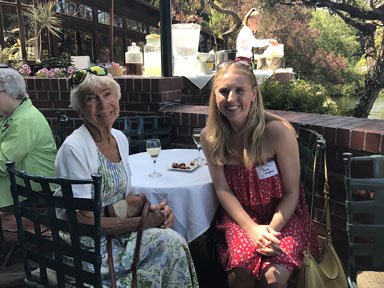 Edna Gaub with granddaughter Emily Musgrave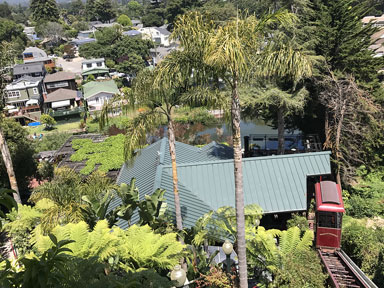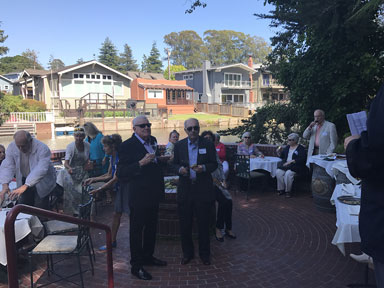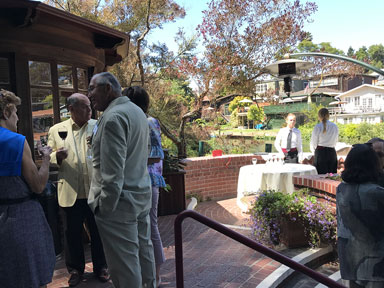 We are extremely grateful to our Bob Swenson Legacy Society members for including Dominican Hospital Foundation in their wills and estate plans. Such a choice demonstrates a remarkable commitment for future generations to benefit from highly advanced patient care.
To learn more about making a gift in your estate plans, please contact Beverly Grova, VP of Philanthropy, at 831-462-7712 or Beverly.Grova@DignityHealth.org .