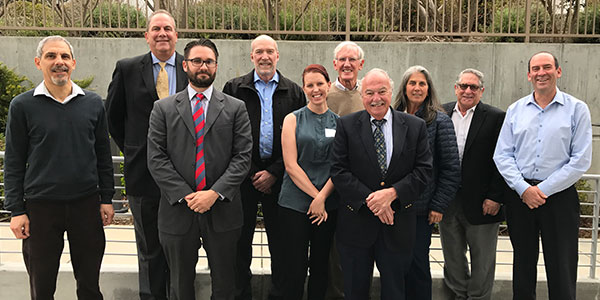 The Council includes select estate planning professionals from the fields of law, financial planning, accounting, and other areas of practice.
Members are committed to Dominican Hospital thriving in our community. The Council will meet twice annually for a breakfast briefing, including inside information from the Hospital President and other senior administrators. Dominican Hospital Foundation will provide an update and information regarding key initiatives. A member roster will be displayed on the Foundation's website.
Members act as advocates by keeping informed of the capabilities and improvements at Dominican Hospital, and actively disseminating that information to individuals and to the community at large.
Council Advisors:
Disseminate information to clients and others upon request.

Serves as a resource to educate donors, physicians, employees, and fellow legal and financial professionals on relevant.
Offer insight and expertise on the impact of trends in economics, taxation, and estate planning on charitable giving.
Professional Advisors
Peter Sanford, Chair, Attorney
Nicole Adkison, Attorney
Michelle Anderson, Attorney
Sandra Baird, CPA
Jim Bargetto, Financial Advisor
Jane Becker, Attorney
Sheri Billings, CPA
Robert Bosso, Attorney
Larry Brenner, Attorney
John Burroughs, Financial Advisor
Jordan Ciliberto, Attorney
Michael Flynn, Jr., Financial Advisor
George Gallucci, Financial Advisor
Ted George, Financial Advisor
Tiffany Hammer, Financial Advisor
Eileen Hamilton, Attorney
Reuben Helick, Commercial Real Estate
Les Hill, CPA
Don Jackson, Attorney
David Jacobs, CPA
Michael Machado, CPA/Financial Advisor
Jane McKenzie, Financial Advisor
Deborah Malkin, Attorney
Drew Miller, Insurance
Mark Myers, Attorney
Timothy Morgan, Attorney
Steve Penrose, Attorney
Heather Stiles, Financial Advisor
Jill Wilson, Attorney