When you notify the Foundation about your gift, whether intended or received, we will invite you to join our Heritage Society. As a member, you will be invited to our annual event and other special activities. We will also recognize you in publications and at Dominican events. When you step forward, others are encouraged to do the same, though you may choose to remain anonymous.
Should you name the Foundation in a legacy gift, we would welcome a copy of the legal document or section of document that accompanies your gift. This can make estate administration easier when your gift is received.

Ted Burke, past president 2015-17 and Bob Swenson Legacy Society member, with members Dr. Michael Ellison and Dr. Nanette Mickiewicz, hospital president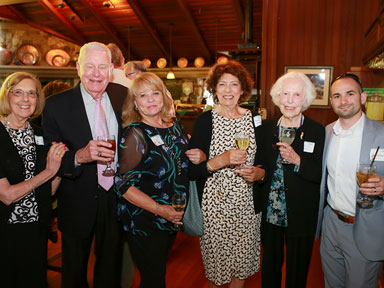 Joan Shapiro, Chuck Cowden, Gail Carhart-Scofield, Josie Cowden, Mary Solari, supporter of Dominican Hospital's cancer program in naming the
Mary and Richard Solari Cancer Center
, Anthony Pagliaro, manager of philanthropy operations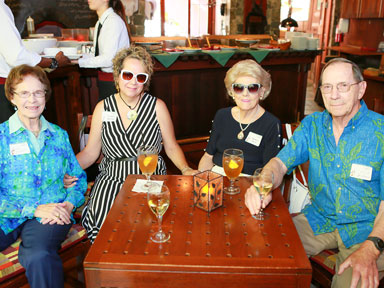 Della McKenzie, Elizabeth Rafietari, Maureen Benito supporter of the Healing Courtyards Initiative in naming the
Norman and Maureen Benito Surgery Courtyard
, and Dr. Keith McKenzie enjoying the refreshments at Shadowbrook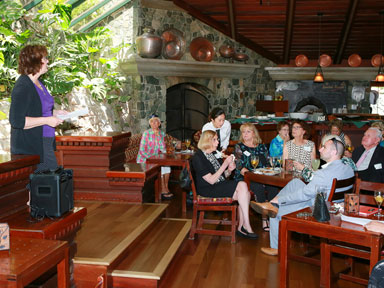 Dr. Nanette Mickiewicz, Dominican Hospital president, provides a hospital update to Legacy Society members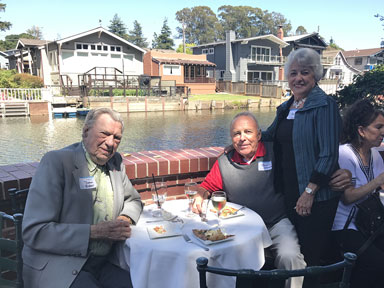 John Fisher with Dr. Bruce and Jean Dunn. John Fisher, said he became involved with the hospital at the urging of his late wife Mary who was a hospital volunteer. "We wanted to give something to the community," said Fisher, also a former Foundation Board Member. "That's why I decided to make a legacy gift to the Dominican Hospital Foundation through a bequest in my will." Read more about John
here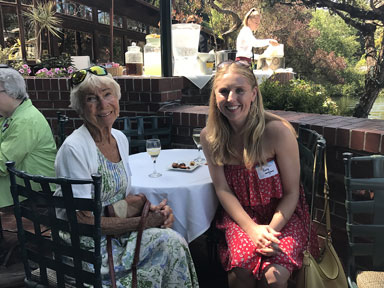 Edna Gaub with granddaughter Emily Musgrave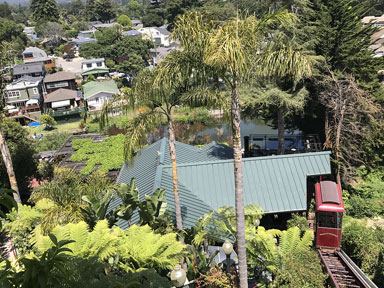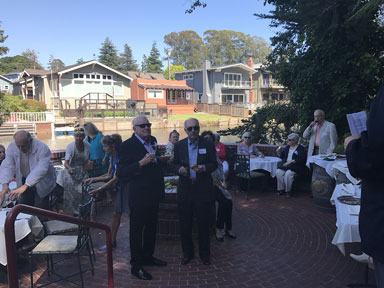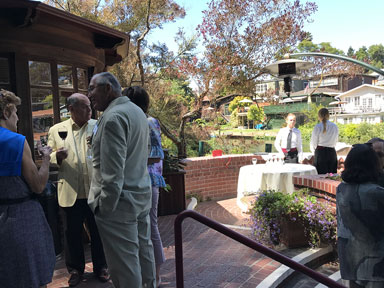 Thank you for considering Dominican Hospital Foundation through a legacy gift. Free legal support is available for codicils, trust amendments or charitable remainder trusts when Dominican Hospital Foundation is the beneficiary. For further information, please contact Drew Gagner, Vice President and Chief Philanthropy Officer, at (831) 462-7712 or [email protected].